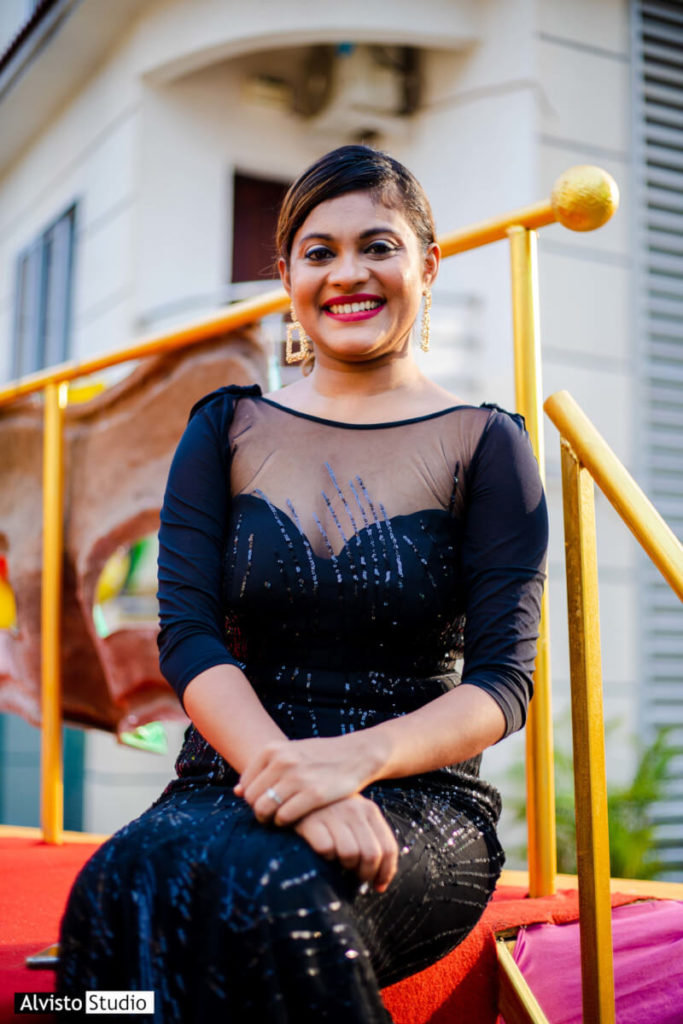 Are you having a big-occasion bash? and looking for an experienced charismatic PEOPLE'S Emcee?? Great, you are at the right place. Here's introducing none other than MC FIFI, a charming personality of its kind. Young, Dynamic, versatile and accomplished and with my pleasing blend of inimitable style & eloquence.
Wit and humour will undoubtedly take your events to great heights. Be it a Wedding, Sangeet, Birthday party, Christening, Corporate shows, Youth Events, College gatherings, Conferences, Theme parties, Life-style Events, Formal/Informal Events, Flashmobs, and what have you, the indefatigable FIFI will make your event a memorable success.
A striking quality about me, a professional dancer, is to motivate the gathering, both the young and not-so-young to enjoy themselves to the hilt so that they will leave the show with "huge smiles on their faces" and sweet memories. The vibrant and vivacious FIFI ensures a smooth flow of your function right from the start to the end of the show. It's fun galore all the way with FIFI. 
Your events are dear and special, give them to emcee Fifi, your reliable emcee for all your occasions.........